glitter nail polish (Set Of 12 PCS)
Package: 12 PCS (DEFFRENT COLOR)
Seaweed Extracts
Let your nails breathe and grow naturally as this nail polish is enriched with natural seaweed extract which is full of skin healthy minerals.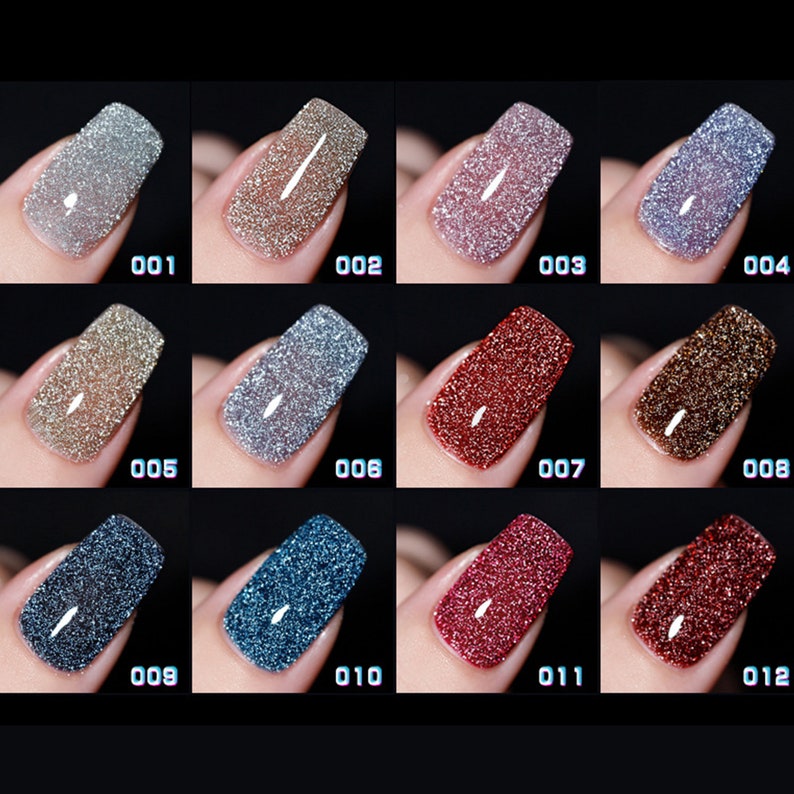 Good Coverage Glitter Gel:The glitter is dense,but not to thick,Usually you only need 2 coats to get opaque coverage.This is different from most of the other glitter gel.This is great for fingers and toes use.
You can use it alone or with other colors, Make a great summer look.Ideal for holidays, parties, shows and daily life.
Good Quality:Products with healthy ingredients,low smell,NON-TOXIC
Reminder:This is Gel Nail Polish,Please dry with UV/LED lamp.and this is color gel,must be use with base gel and top gel to make long lasting
REAL IMAGE