Regular price
Rs. 1,999.00
Regular price
Rs. 2,999.00
Sale price
Rs. 1,999.00
Unit price
per
Sale
Sold out
Estimated Delivery -
ONLY HIGH QUALITY AVAILABLE
Migraine and Headache Relief Hat,Cold Therapy Migraine Relief Cap, Flexible Gel Hot Cold Compress Head Ice Pack for Puffy Eyes, Tension, Headaches, Migraines, Sinus & Stress Relief
GOODBYE PAIN, HELLO RELIEF
Find freedom from pain and the power to get back to what you love to do.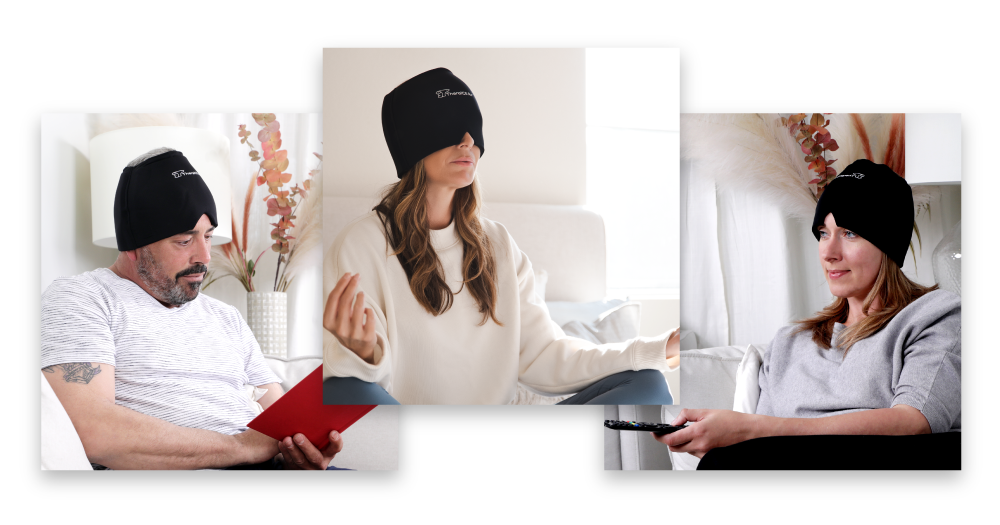 Do You Suffer From Severe Headaches?
We all have experienced a headache at least once in our lifetime. Some of us suffer from headaches regularly, and even migraines. I think we all can agree that any kind of head pain SUCKS!
Well look no further because we have the perfect solution for you! Introducing the TheraICE Rx Headache/Migraine Relief Cap!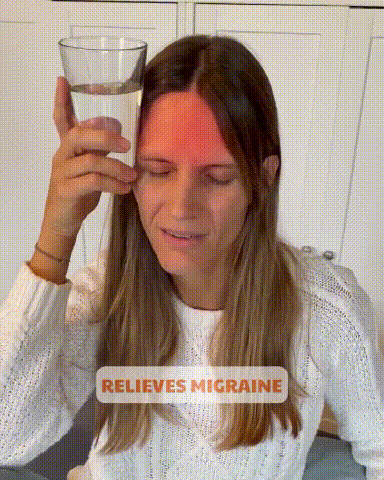 PSSST... WE FOUND THE SECRET
Cold Compression Therapy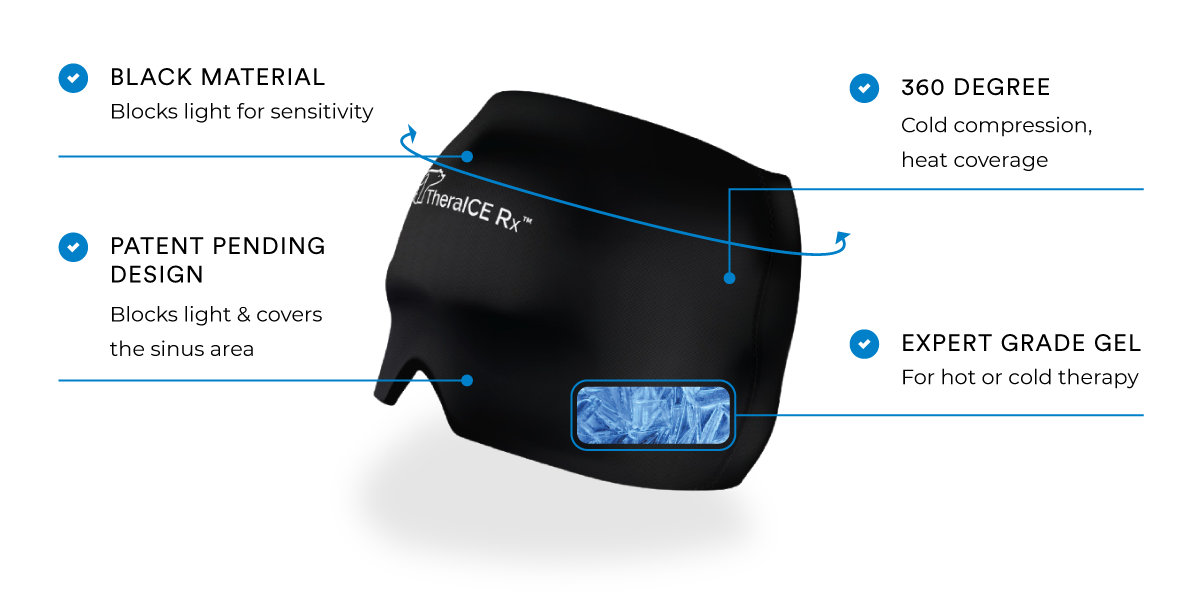 WORKS ON ALL TYPES OF HEADACHES
Dual therapy technique works for common tension, sinus, cluster, and migraine headaches.


COMFORT FIRST DESIGN
Pillowy, cloud-like fabric gently cushions pressure points -- no messy ice packs, uncomfortable hard inserts, scratchy velcro, or awkward straps. One size fits all!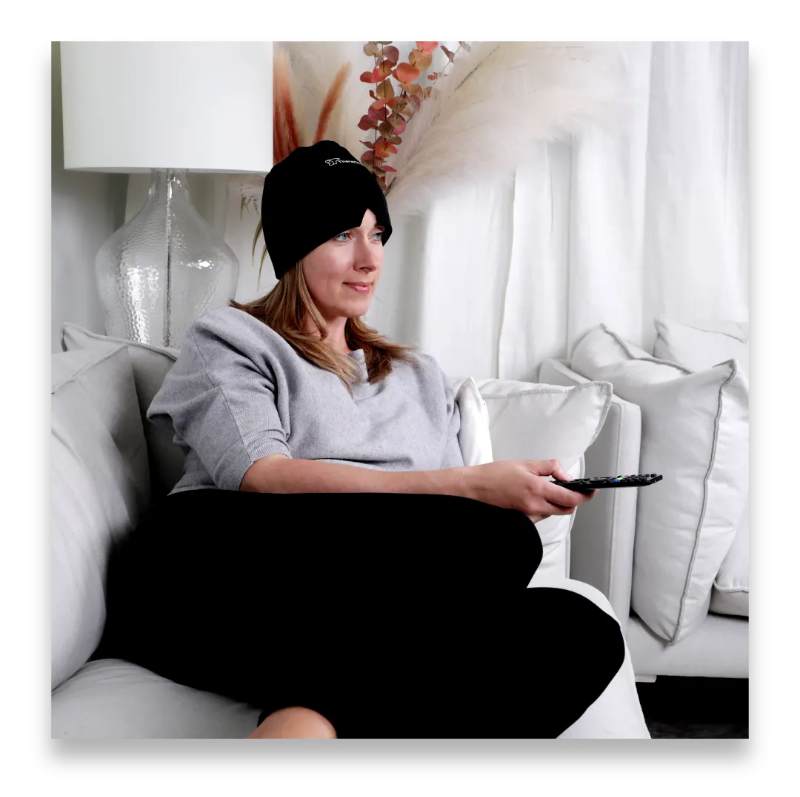 WEAR IT THE WAY
YOU LIKE
Can be worn over the eyes to block out 100% of light, or above the eyes to ease pain while working, doing chores, or watching TV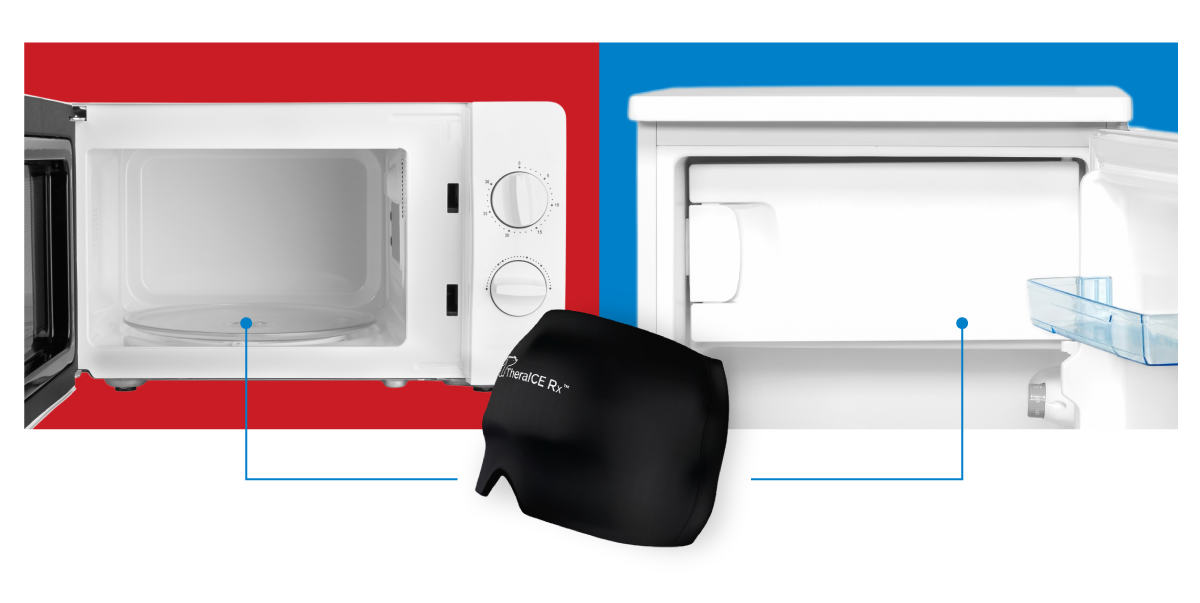 Dual therapy for personalized treatment of all types of headaches. Just pop it in the freezer or microwave.
HEADACHE AND MIGRAINE RELIEF

 

- Finally, natural drug free relief for headaches and migraines that actually works! This migraine ice head wrap offers 360 degrees of coverage to completely envelop your head in an icy cocoon of coolness and compression.
COLD OR HOT THERAPY

 

- Form-fitting gel migraine hat can be frozen for cold therapy or microwaved for heated therapy. Directly targets problematic areas like the temples, forehead, sides, back of the neck and eyes. Soft and comfortable with no unnecessary pressure.
SNUG FIT PROVIDES COMPRESSION

 

– One-piece wrap design offers soothing positive compression to alleviate pounding headaches and debilitating migraine flare ups. The natural snug fit of the migraine hat allows you to relax without worrying about it sliding off.
FREEZES FAST, STAYS COLD LONGER

 

- Medical grade inner gel material freezes in just an hour and stays cold longer than traditional ice packs. If you need longer continuous relief, be sure to purchase two or more so you'll always have one to use and one ready to go.
DARK LIGHT-BLOCKING EYE COVER

 

- Includes a built-in eye ice pack section at the bottom of the migraine cap to target puffy eyes or cluster headaches localized behind the eye. Light-blocking design delivers blackout effects without needing to close the curtains.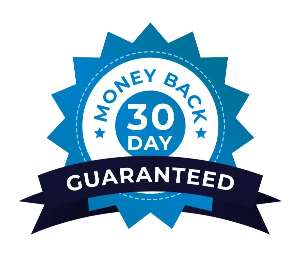 30 DAY MONEY BACK GUARANTEE
Every TheraICE Rx Headache & Migraine Relief Cap comes with a 30-day money-back guarantee  so you can try it for yourself 100% risk-free!
Share
View full details