Brightoffer
SALE HOT LED CRYSTAL TOUCH LAMP 16 RGB colors
L

i

g

h

t

 

Up Your Home With Luxury
💡 Over 16
 

R

G

B

 

colors to choose from
👆 Touch Activated for ease of use
🔋 Can be recharged and powered through mains
REASONS WHY EVERYONE
WILL ADORE LED CRYSTAL
ROSE LAMP:
TOUCH SENSOR
LED CRYSTAL ROSE LAMP COMES IN 16 DIFFERENT LED COLOURS ,
SO CAN SIMPLY CHOOSE YOUR FAVOURITE BY TOUCHING ITS TOP SENSOR TWICE.
✔️ Rechargeable
✔️ Portable
✔️ Intimate and convenient
✔️ Charming decoration
✔️ Exquisite lamp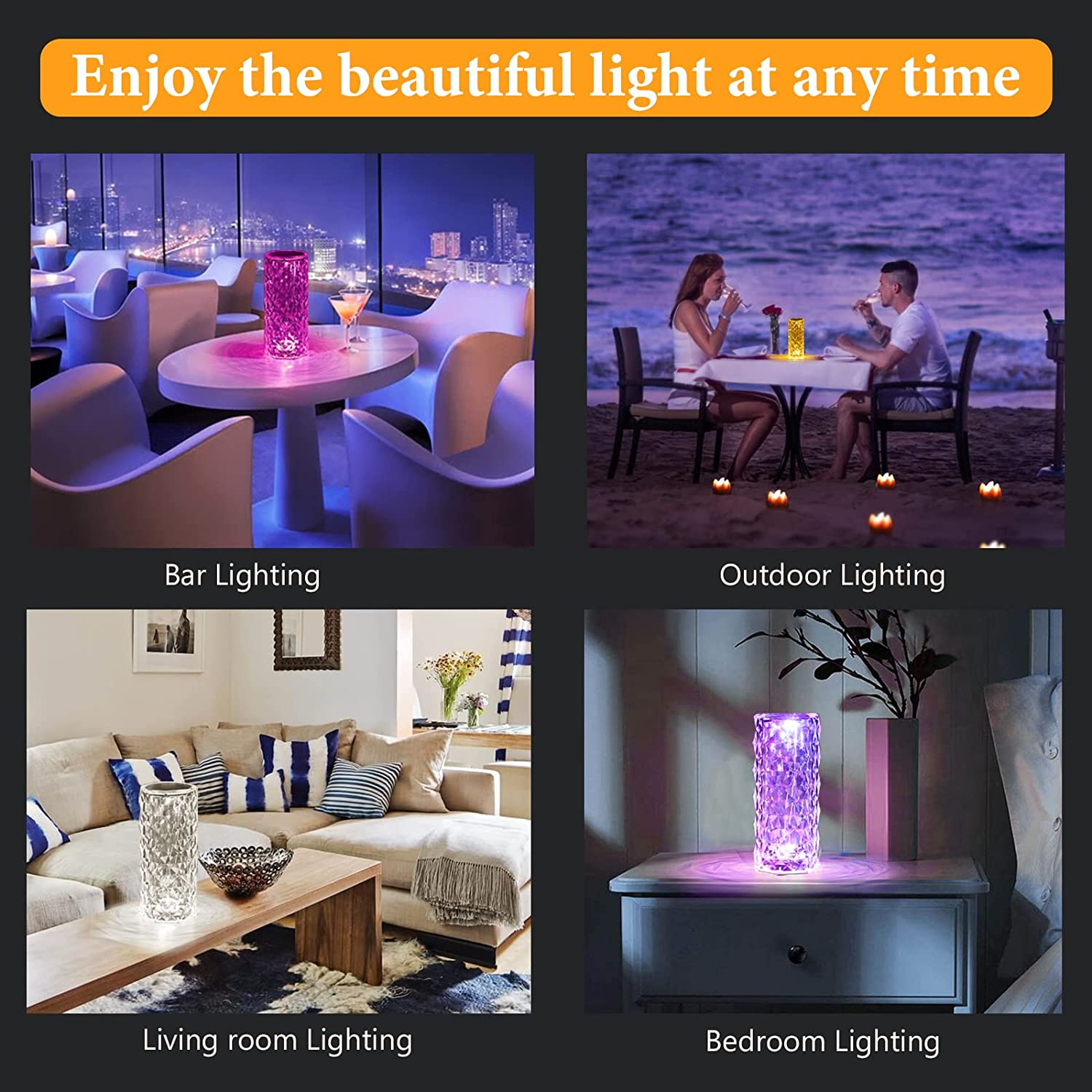 The LED Crystal Lamp Diamond Rose Light is a stylish design statement and a decorative light fixture function as the focal point of a room.
It adopts a diamond-cut surface to show the gorgeous temperament and decorate your living room with enchanted light and magical looks.
It beautifully creates a mood and adds interest to a room, which can be used both inside the house as well as on the outside.
Features:
✔ 

Suitable for all occasions
Bar Lighting, Outdoor Lighting, Living room Lighting, Bedroom Lighting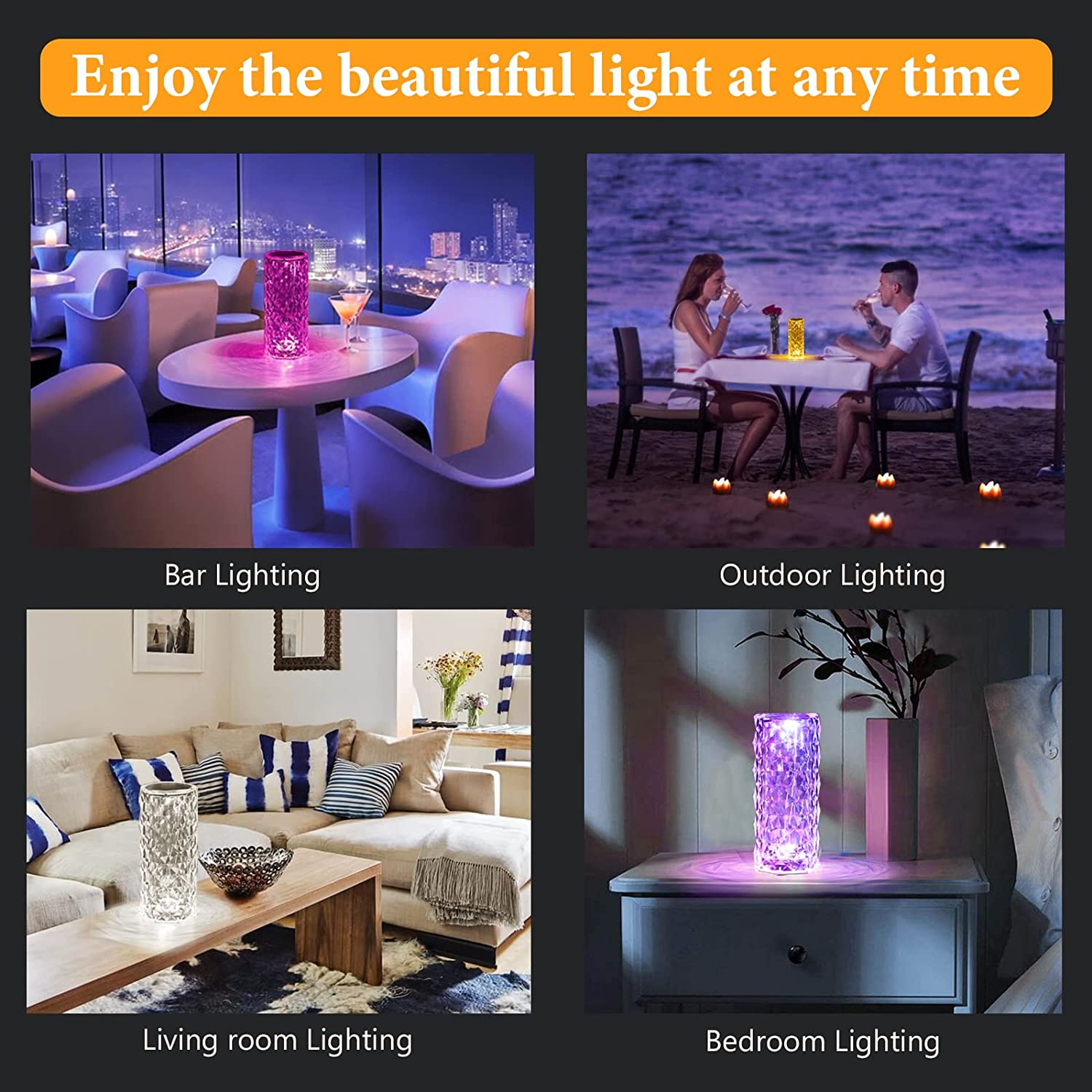 ✔  SMART TOUCH CONTROL 
Gently tap under the lampshade to turn it on/off or adjust the brightness: first tap - low brightness, second tap - medium brightness, third tap - high brightness, fourth tap - OFF.
✔  ELEGANT LOOK
With beautifully cut crystals, the stunning table lamp will add a touch of glamour to any room in your house. Also suitable for a corridor, closet, hotel,  dining room, study room, office, art display, etc.
✔  ONE OF A KIND CRYSTAL DIAMOND LAMP
Relax and unwind in the warm glow of this new concept luxury table lamp. Use it as a bedside table lamp to soothe you to sleep, or add some romance to the living room
✔  FASHIONABLE APPEARANCE
Using special 3D technology, this elegant table lamp gives off 3D clear lines, smooth lines with a diamond-like effect. The refraction of the light through the crystal lamp is bright and colorful, very stylish.
✔ 3 RGB LIGHT COLORS 
The table lamp also features 3 light color temperatures that are intimate and convenient, delicate, comfortable and natural, and soft
SPECIFICATION(S):
Materials: Acrylic/Crystal
Power: 2W
Color: Transparent
Product Size: 32 x 8 x 8cm

PACKAGE INCLUDE(S):

1 x LED Crystal Lamp Diamond Rose Light
1 x USB Cable